If you were asked you to send a Diagnostic to Developers, in order to help address an issue, follow these steps:
Open Monimoto app and connect to Cycloop device via Bluetooth. To connect, you have to be close to the device (max 5 meters).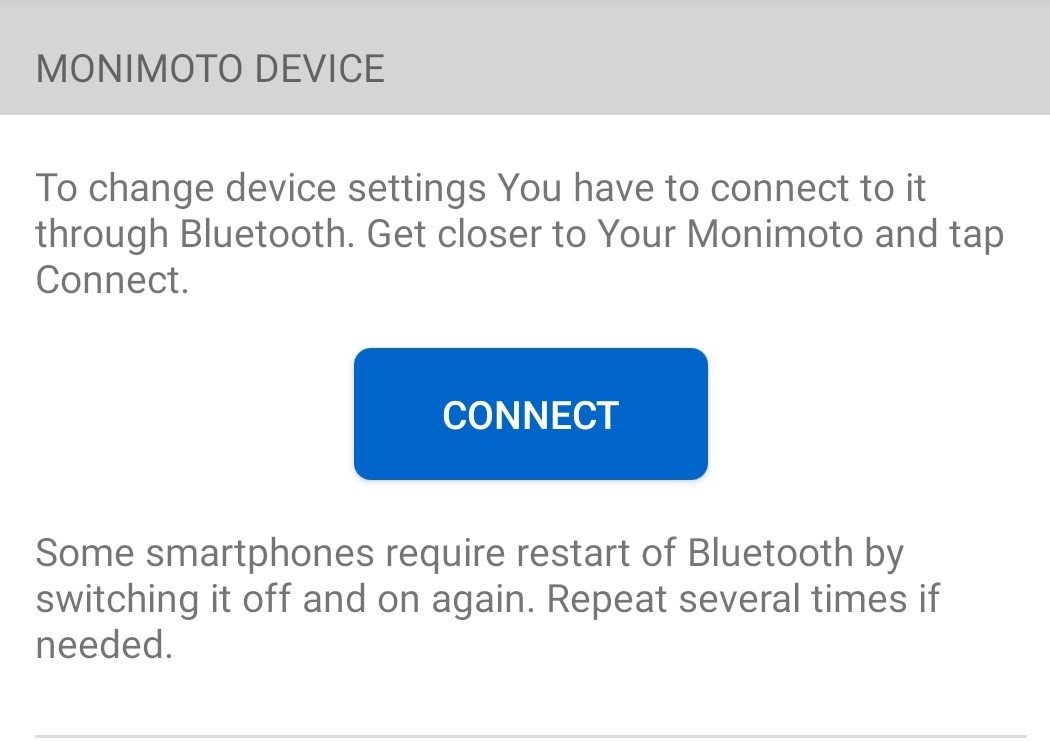 You will see expanded Settings Menu: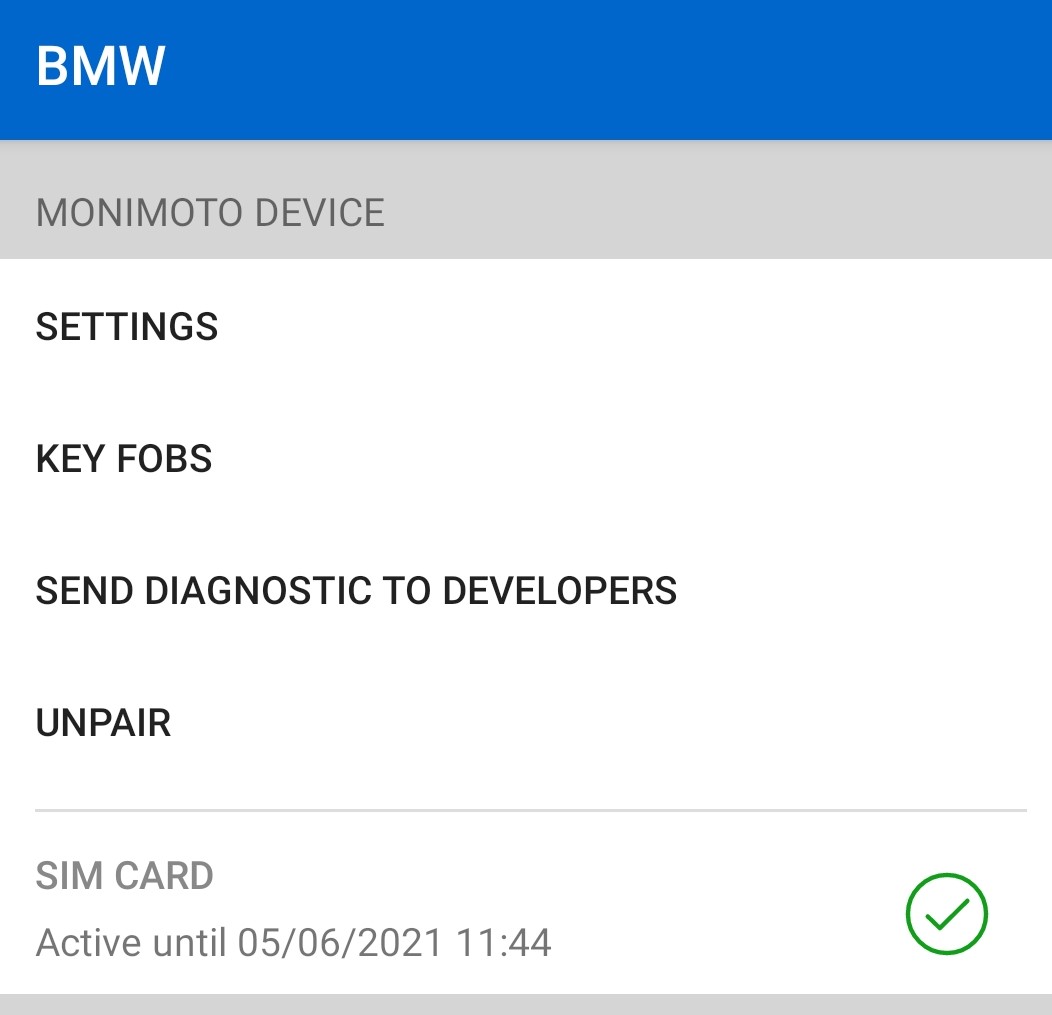 Tap on Send Diagnostic to Developers. Your diagnostic files will be sent to our support team!